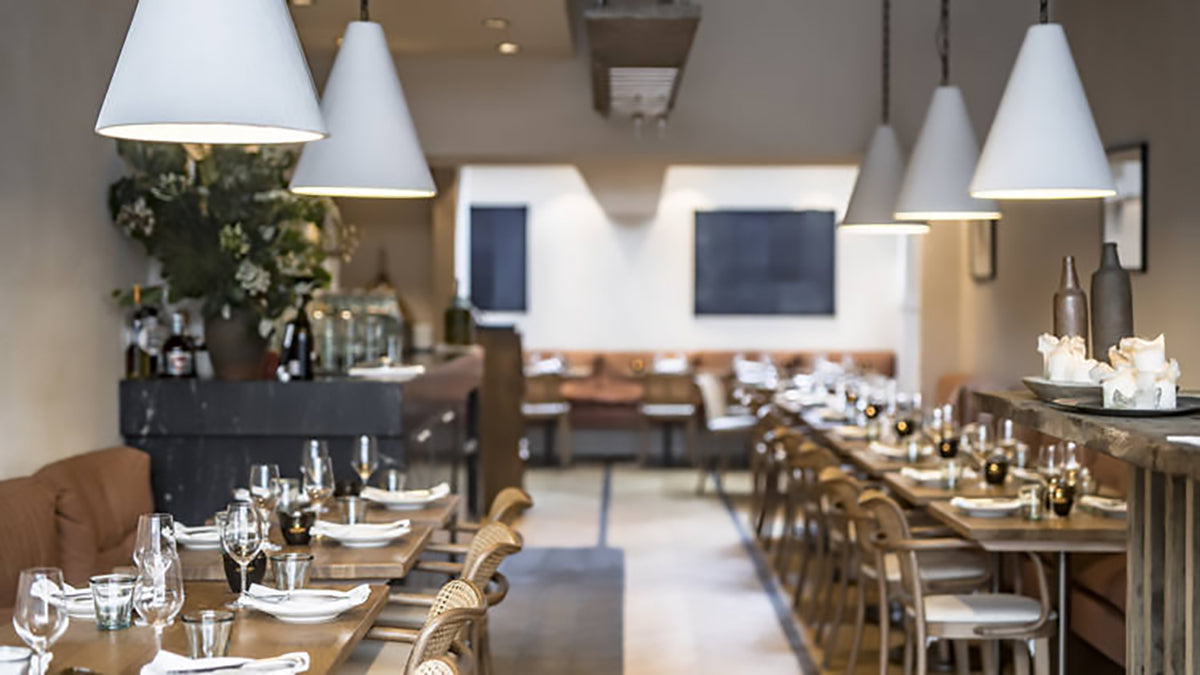 1. Orasay 
31 Kensington Park Road, W11 2EU
https://orasay.london/ 
Located just a block away from Portobello Road Market, in Notting Hill.

Elegant eating inspired by the Western Isles with an inherent focus on fish and seafood.

Unique and innovative style of cooking, celebrating Scottish cuisine and produce.



2. Boisdale 
Cabot Place, Canary Wharf, London E14 4QT
15 Eccleston Street, Belgravia, London SW1W 9LX
https://www.boisdale.co.uk/ 
An iconic group of Scottish restaurants.

Strong Scottish identity with a focus on three of Scotland's finest products; salmon, beef and whisky.

Fantastic live music venues if you like jazz!
3. 12:51
107 Upper Street, Islington, London, N1 1QN
https://www.1251.co.uk/ 
Contemporary Scottish cuisine from James Cochran - winner of Great British Menu in 2018.

12:51 opened in 2018, as Cochran's signature restaurant, offering a sensory food experience which mixes his Scottish and Caribbean heritage
4. Deeney's
On a Saturday - at Broadway Market, E8 4QJ 
https://www.deeneys.com/ 
Street food on Broadway Market in Hackney giving London locals a taste of Scottish cuisine.

Opened in Summer of 2012, the Deeneys 'Macbeth' haggis toastie has achieved cult status across town.
5. Loch Fyne
Leadenhall Market, 77-78 Gracechurch Street, London, EC3V 0AS
https://www.lochfyneseafoodandgrill.co.uk/ 

Focus on fresh seafood.

Started from a small oyster shack on the west coast of Scotland, that has since developed into a ten-strong restaurant group.

Sustainably sourced seafood dishes, with many of the ingredients delivered fresh from the loch itself.