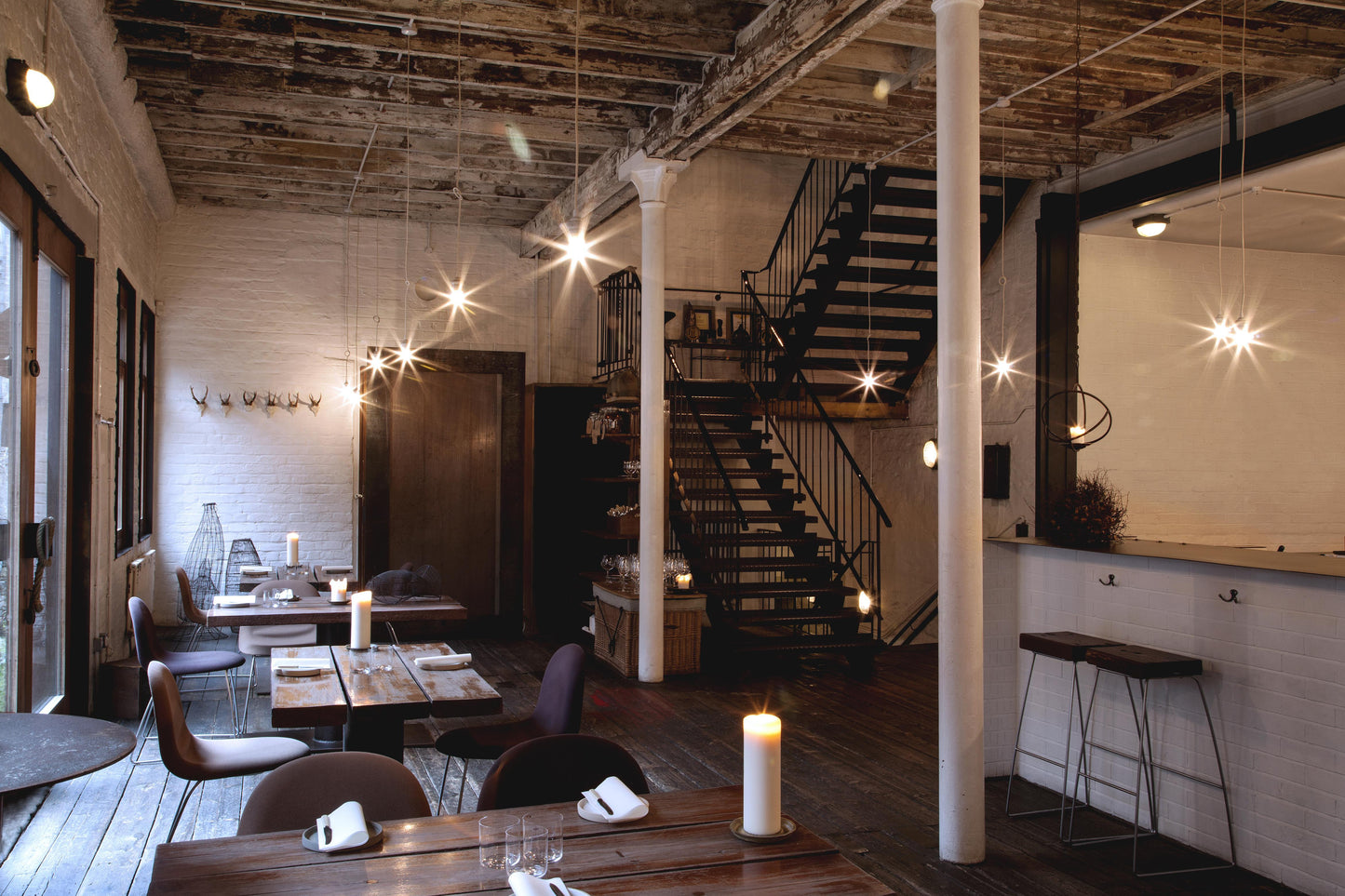 Edinburgh, as the capital of Scotland, is home to a variety of great places to eat and drink, with many pubs, bars and restaurants located in every corner of the city. The restaurants are authentic and often use locally-sourced produce in their cooking and preparing of the food. Here are 5 restaurants that we recommend in Edinburgh, all with the added bonus of stocking Feragaia as their alternative to alcohol.





1. The Lookout by The Gardener's Cottage
https://www.thelookoutedinburgh.co/
Situated within the Collective site at the top of Calton Hill, enter through the South or East entrance of the City Observatory walls and follow the signs.
2. Ondine Restaurant
2 George IV Bridge, Edinburgh, EH1 1AD
https://www.ondinerestaurant.co.uk/ 
The award-winning restaurant Ondine is found in the heart of Edinburgh's historic Old Town. A celebration of Scottish seafood, the team works closely with local fishermen, ensuring a consistent supply of outstanding food. Ondine is an authentically Scottish seafood experience, pairing well with our authentically distilled Scottish drink. It is well worth stopping by for a half dozen oysters alongside a Feragaia & tonic.



3. The Little Chartroom
14 Bonnington Road, Edinburgh, EH6 5JD
https://www.thelittlechartroom.com/ 
This is a buzz-worthy restaurant, with a fan club of its own and reservations made weeks, even months in advance. The Little Chartroom is a Michelin star restaurant that focuses on an intimate food experience which is beautifully curated with a modern feel. Here there is a great ambiance, with an open kitchen so that all can see the amazing chefs at work, using a myriad of flavours to achieve what many describe as one of the best experiences for lovers of fine dining.



4. Eleanore
30-31 Albert Place, Edinburgh, EH7 5HN
From the people behind The Little Chartroom, we give you Eleanore. Here you'll find the same focus on the intimacy of the dining experience whilst simultaneously ensuring that there is a casual atmosphere. Roberta Hall-McCarron, has received many accolades and recognition for her work, awards in the Michel Guides and even representing Scotland in the BBC's Great British Menu. There is a theme of the Scottish coastline throughout this restaurant, an inclusion of soft whites and deep sea blues, providing a relaxing setting for guests. At Eleanore there is artful and playful cooking, redefining Scottish cuisine with great skill. In the same fashion, Feragaia is a Scottish company redefining non-alcoholic spirits and can be found in this restaurant to enjoy alongside Eleanore's innovative food.





5. TIMBERYARD
There is a rustic and authentic feel to Timberyard, set in a spacious 19th century warehouse, originally built as a props and costume store. It is a family-run restaurant in the centre of Edinburgh that offers a locally-sourced menu with an emphasis on regional and local flavours. The owners source ingredients direct from producers found in Scotland and they have an enterprising approach to foraging, butchery, curing and growing your own produce.  Many of the dishes are adorned with herbs and flowers from the restaurant's very own garden. There is a significant attention to detail found here, and this is exemplified in its Michelin star status, highlighting that the experience found in Timberyard is top quality and an unforgettable dining experience.