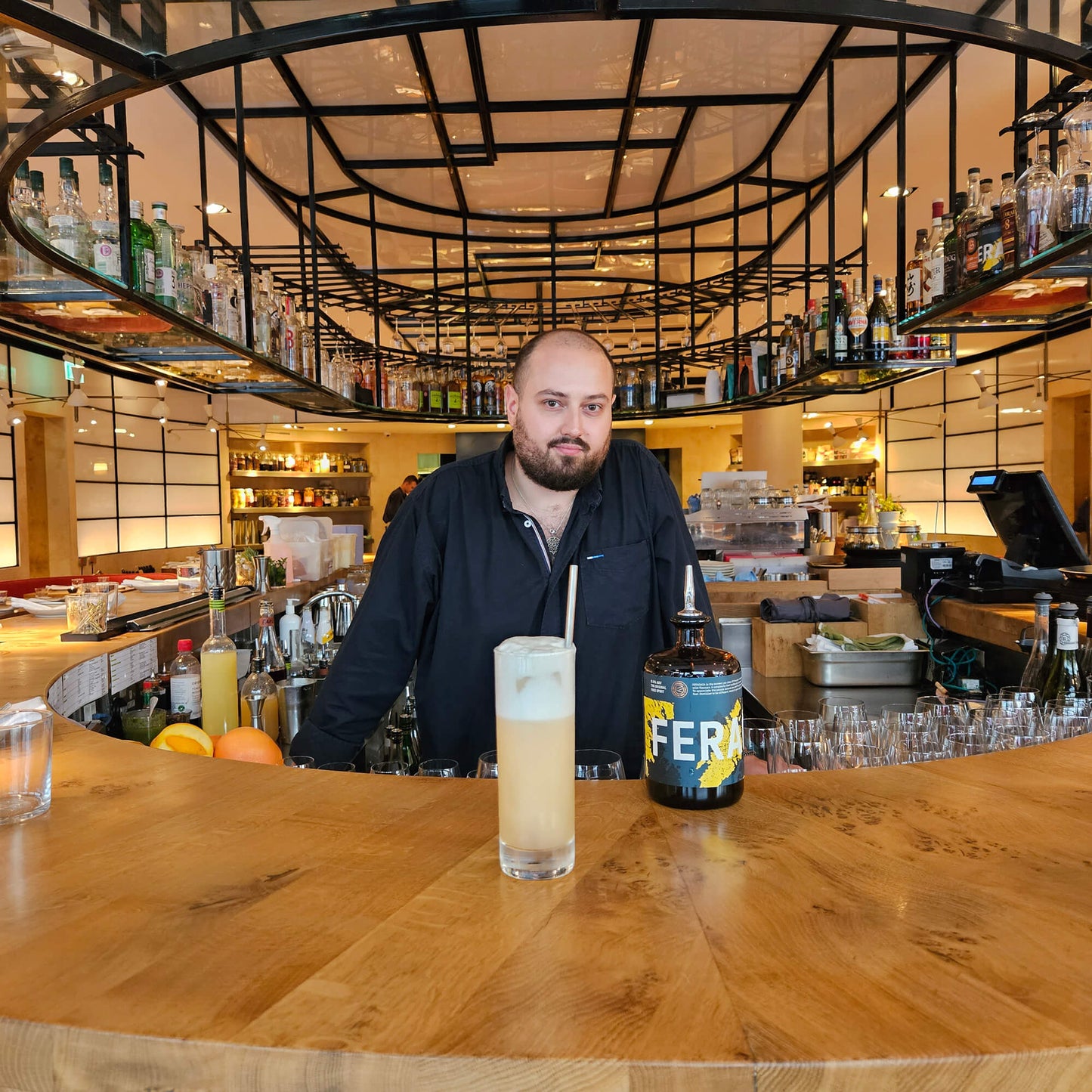 A DRINK WITH ANDREJ AT OTTOLENGHI'S ROVI, LONDON
Please explain the concept behind the bar at Rovi?
Seasonality, fresh ingredients, preservation of flavours in many different techniques. Also, using ingredients that are close to the ingredients being used in the Ottolenghi kitchen. 
What attracted you to Feragaia? 
I was looking for a new non-alcoholic spirit to make a new mocktail. Came across Feragaia and thought it was unique.
How do you approach creating a no/low cocktail that you are proud to serve?
I want people that drink non alc cocktails to feel like they're drinking cocktails. A mocktail can be just as complex as a cocktail.
Favourite way to serve Feragaia?
As the base of a mocktail, or just with ginger ale and lime.