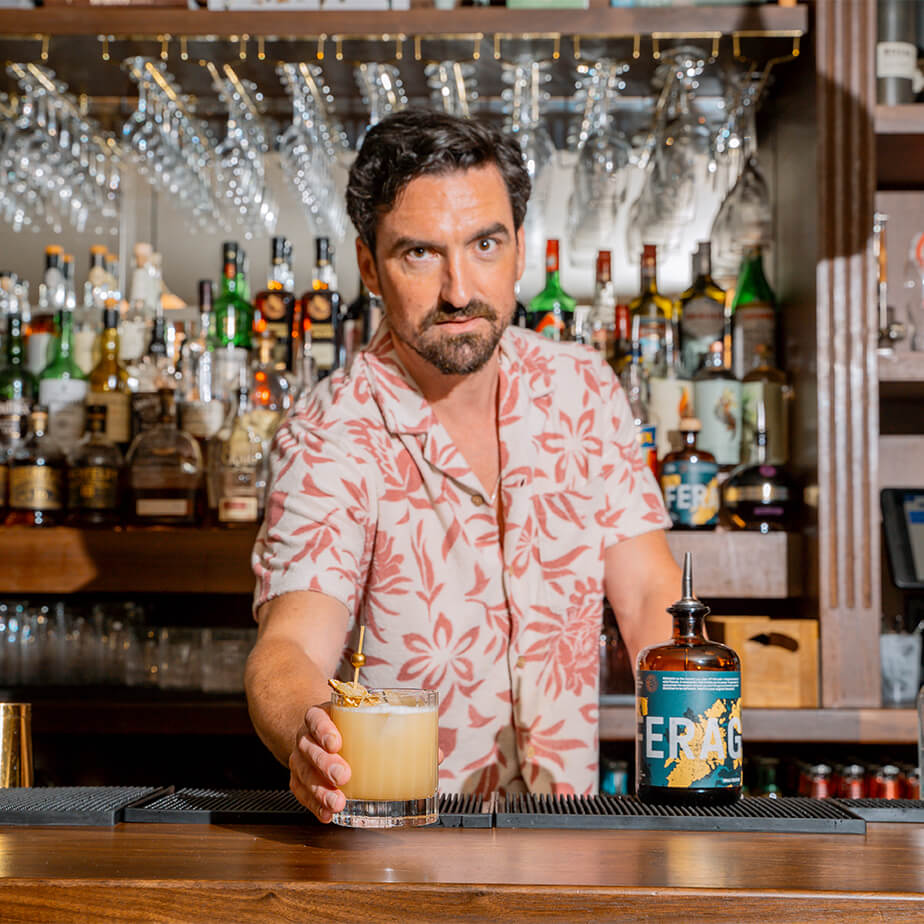 We sat down and had a drink with Ronan at Lower Manhattans hot new spot Beyond the Pale which offers customers excellent cocktails, cold beers and tasty food. Located on Spring Street, this venue is popping every night of the week.
Please explain the concept behind the bar at Beyond The Pale?
In a few words, Irish Hospitality with a Manhattan twist.

What attracted you to Feragaia?
I was curious to sample their unique flavor profile, which comes from land and sea botanicals, many of which are native to Scotland.

When and who orders the most stone cold sober cocktails at Beyond The Pale?
It's honestly such a wide range of people, at any given time.

Favourite way to serve Feragaia?
love Feragaia as the base in "the Swindler" (Beyond the Pales twist on the classic Penicllin), the flavors work so well together. It's a drink we're really happy with and excited to have on the menu.

Discover Beyond The Pale - BEYOND THE PALE NYC