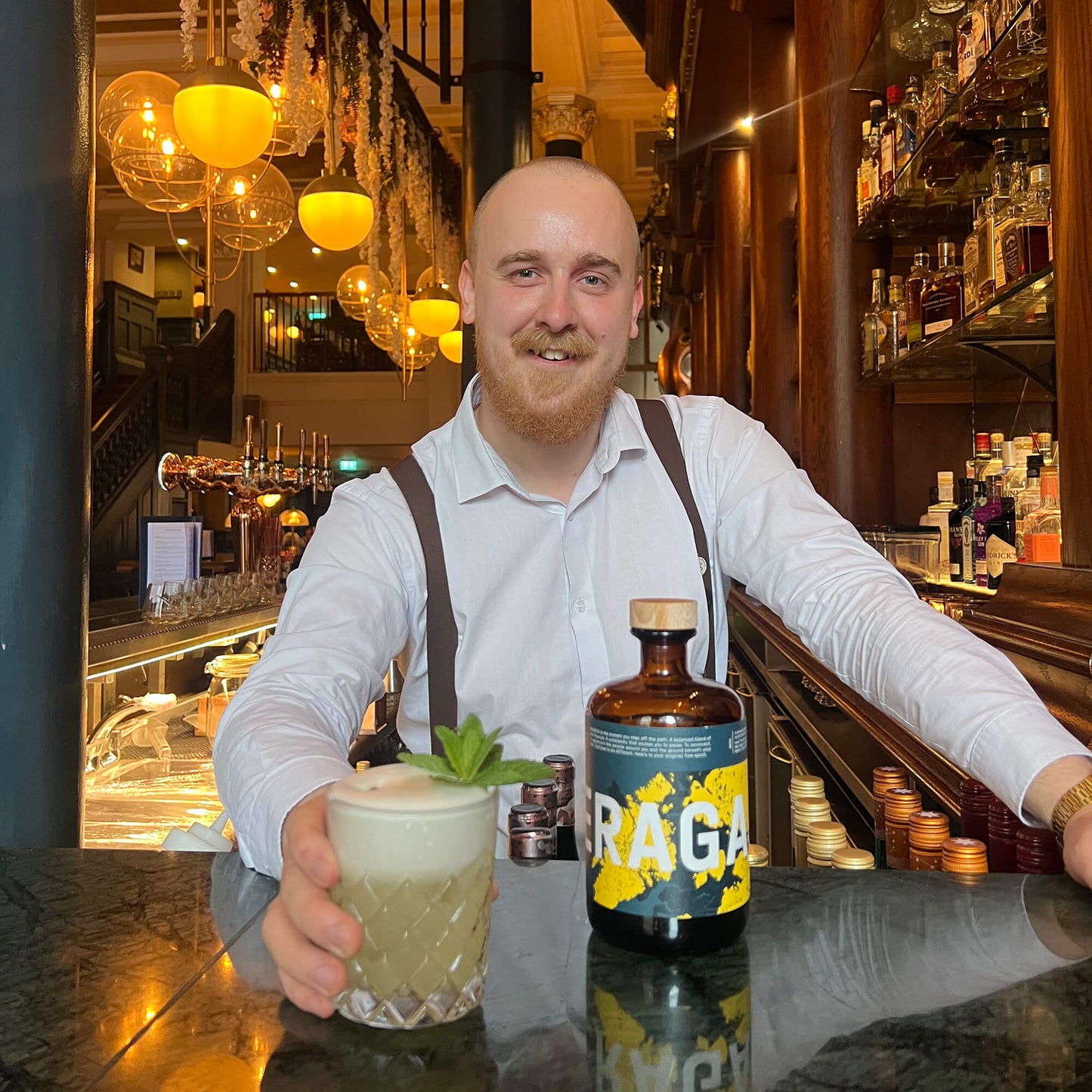 Please explain the concept behind The Citizen?
The Citizen is a beautiful building that was once the headquarters of the newspaper "The Citizen" from which it gets the name. Walking around is like a trip down memory lane, you can see the original interesting pages up on every wall. It's the first red sandstone building in Glasgow and also, one of the first buildings with working electricity.
Have you noticed confidence grow around the no/lo section?
We have many more customers choosing to go for non alcoholic or low alcoholic drinks, especially as the range and diversity of the selection has increased. Products like Feragaia have helped make the standard mocktail just as interesting and appealing as any cocktail would be.
Please tell us about your Sober October menu and what you have on offer?
We have a large selection of mocktails, there are 9 on our list - 4 including Feragaia! Our most popular would be the T-Total Hugo - a non-alcoholic sour with, not only Feragaia but cucumber and elderflower as well. 
Favourite way to serve Feragaia?
The best part of this job is creating new drinks. Making up new mocktails on a customer's special requests is my favourite use of Feragaia.